Mission
The world's largest content players are faced with unprecedented pressure on their business models, and the marketing ecosystem is in search of new answers. Mirriad's mission is to provide the most advanced advertising solution to the content industry that is easy to integrate, deploy and scale, and that will instantly enable new revenues and levels of reach and impact.
Enabling an entirely new marketplace
Mirriad sits at the centre of a brand new marketplace, seamlessly linking content producers, networks, publishers and platforms, to advertisers and agencies across a growing range of brand experiences.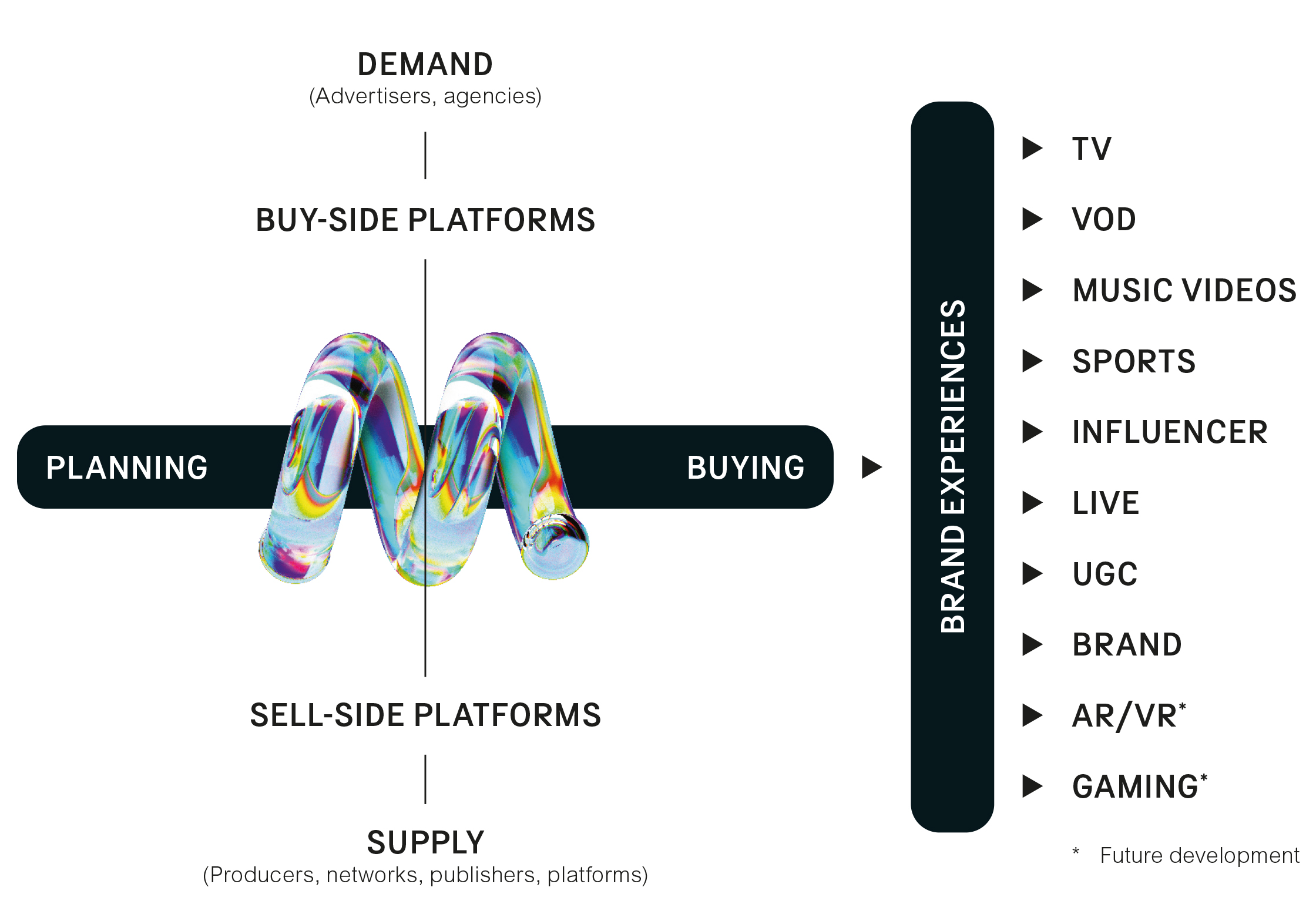 Key benefits of Mirriad

Engage viewers with an uninterrupted viewing experience

Reach highly engaged, target audiences on linear and digital

High-impact ad format that scales

New monetization opportunities without compromising content

Drive significant uplift across key brand and campaign KPIs

Drive innovation with a new genre of advertising

Run campaigns with minimal lead times in premium content

Brand safe ad format